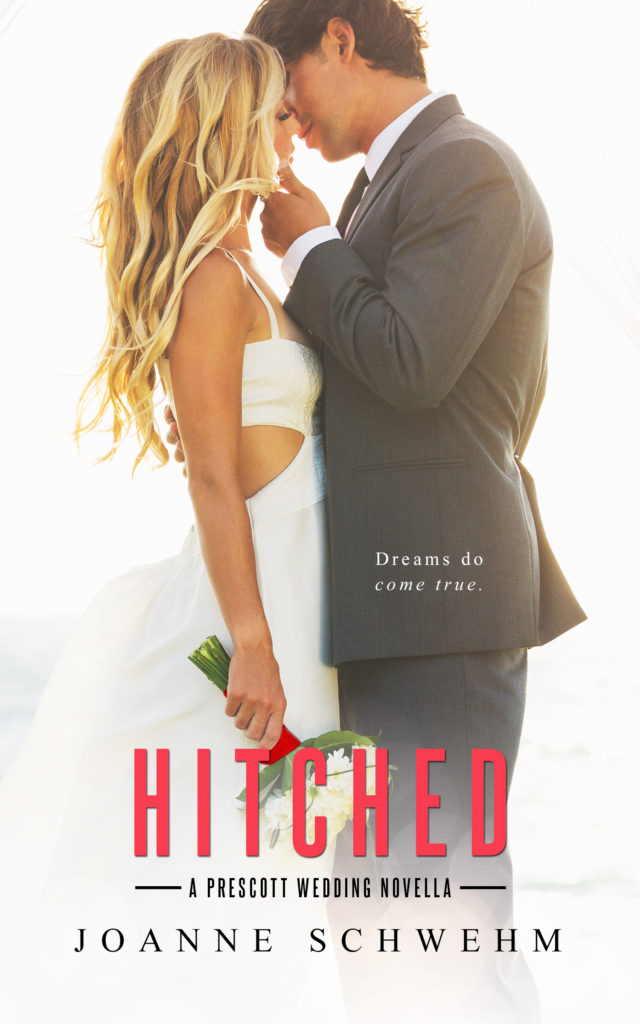 BOOK BLURB
At long last it's Gretchen Prescott's turn to walk down the aisle. After Gretchen dreams of a life with Mason McDermott, he finally drops to one knee and pops the question on an unforgettable New Year's.
Have fun with all the Prescotts as the princess of the family marries her "Surfer Boy," proving fairy tales are real and dreams do come true.
HITCHED: A Prescott Wedding Novella, is the final book in the Prescott Series and will contain spoilers.
PURCHASE LINKS:
Amazon:
https://www.amazon.com/dp/B07WP8XYLW
PRESCOTT SERIES PURCHASE LINKS:
Amazon US:
Incumbent:
https://www.amazon.com/dp/B017GASVRK
Gripped:
https://www.amazon.com/dp/B017GASVRK
Charmed:
https://www.amazon.com/dp/B01N8SYDZ7
Stiffed:
https://www.amazon.com/dp/B07N5ZZKPR
Hooked:
https://www.amazon.com/dp/B07S2NFSGZ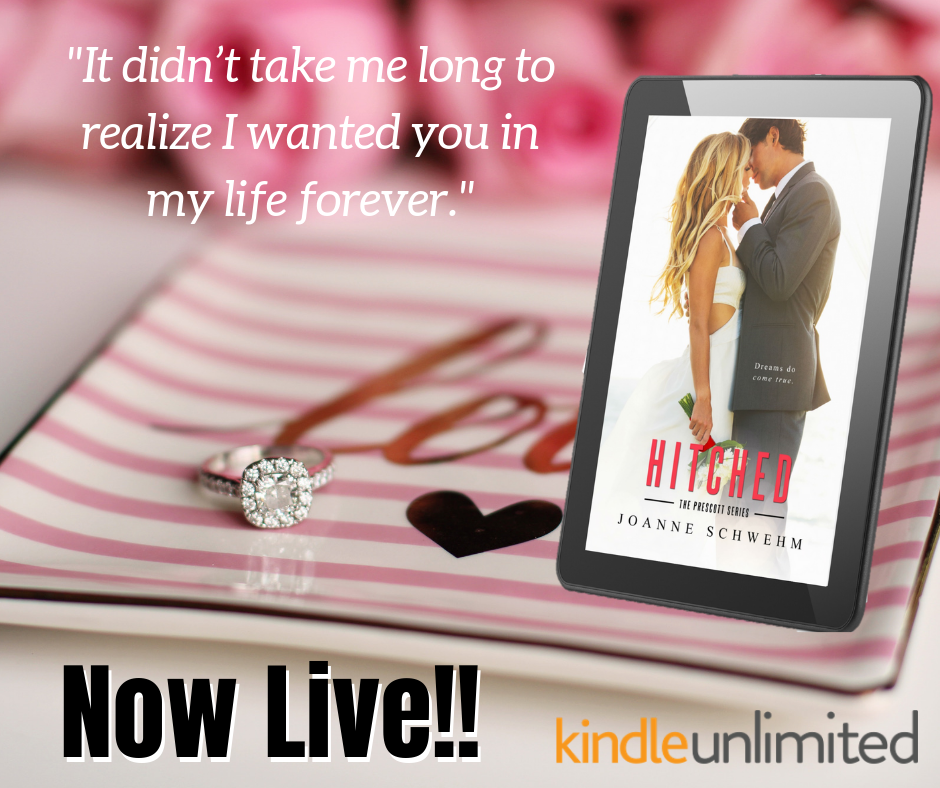 It is Gretchen and Mason's turn!
Like the title says, they are getting hitched. From proposal, through the bridezilla months, to the final event, this is their amusing story. Look out though. This is a Prescott princess wedding, so you know her brothers are not going to let her get away without a prank or two.
I am voluntarily reviewing this book. Thanks to the author for sharing a copy with me.
ABOUT THE AUTHOR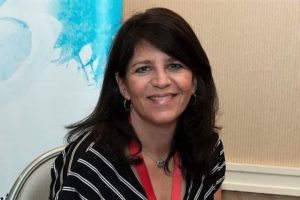 Joanne is a bestselling and award-winning independent romance author and has written several contemporary romance novels. She also cowrites with A. M. Madden, and
Finding Mr. Wrong,
the first book in the Mr. Wrong series, is a bestseller that won the 2018 Book Excellence Finalist Award. Joanne strives to create relatable characters that readers will laugh and fall in love with… and maybe shed an occasional tear.
Above all else, she's a mother and wife and loves spending time with her family. She enjoys meeting new people, traveling, reading, and relaxing on a beach.
When she's not writing or devouring a great book, Joanne is an avid sports fan, especially when it comes to the New York Yankees and Dallas Cowboys. She also enjoys playing and watching golf.
Joanne loves everything about romance—she attributes this to her Italian upbringing. She believes everyone should have romance in their lives and hopes her books bring joy and happiness to readers. Joanne looks forward to sharing more love stories in her future novels.
AUTHOR LINKS
Website:
www.joanneschwehmbooks.com
BookBub:
www.bookbub.com/authors/joanne-schwehm
Facebook:
www.facebook.com/joanneschwehm
Facebook Group Page:
www.facebook.com/groups/joanneschwehmsreaders/
Twitter:
www.twitter.com/JSchwehmBooks
Instagram:
www.instagram.com/jschwehmbooks/
Newsletter:
http://eepurl.com/cCE3T9