BY M. CLARKE AND ALEXANDREA WEIS
Available on Kindle Unlimited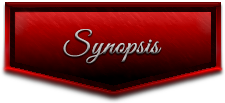 After the love of her life walks out the door, Abby Simmons is depressed, run down, and overwhelmed. Working long days as an attorney in a busy firm is sucking the life out of her and Abby feels she is at the end of her rope. Then, a co-worker recommends a new type of spa called Paradise. He promises their therapies will shake off her lethargy and help her to regain her sparkle. Skeptical, but very curious, Abby decides to visit the establishment. At first, what she hears sounds too good to be true, but soon Abby uncovers a whole new world of pleasure that quickly becomes her undoing.
Step behind the door to embark on a journey where surrendering to desire is only the beginning. Welcome to Paradise.
M. Clarke
International Bestselling Author Mary Ting/M. Clarke resides in Southern California with her husband and two children. She enjoys oil painting and making jewelry. Writing her first novel, Crossroads Saga, happened by chance. It was a way to grieve the death of her beloved grandmother, and inspired by a dream she once had as a young girl. When she started reading new adult novels, she fell in love with the genre. It was the reason she had to write one-Something Great. Why the pen name, M Clarke? She tours with Magic Johnson Foundation to promote literacy and her children's chapter book-No Bullies Allowed.
Alexandrea Weis
Alexandrea Weis is an advanced practice registered nurse who was born and raised in New Orleans. Having been brought up in the motion picture industry, she learned to tell stories from a different perspective and began writing at the age of eight. Infusing the rich tapestry of her hometown into her award-winning novels, she believes that creating vivid characters makes a story moving and memorable. A permitted/certified wildlife rehabber with the Louisiana Wildlife and Fisheries, Weis rescues orphaned and injured wildlife. She lives with her husband and pets in New Orleans.
This is a masterful story about learning to know yourself and what you want out of life. Two of my favorite authors have joined forces and given us a unique story.
Most of us go through life doing what is expected of us, or living trying to fulfill the expectations of others. Does this make us happy? Obviously not, and yet we continue living without understanding our innermost longings and desires. We follow in our parents' footsteps trying to demonstrate to them how much we love them by following their example. Not necessarily following our own siren call.
This story follows Abby, a very competent attorney, as she reaches a crossroads in her life where things begin to unravel and her unhappiness reaches such powerful level that she is forced to stop and reconsider the choices she has made. Lured by the desire to de-stress, she seeks the therapy behind each of the doors of a club/spa-like named Paradise. Several doors are available with different levels and options that address different levels of massage and deep stress relief methods. It is in itself a journey to self-acknowledgement and understanding. Surprises are in store, the mind, and all senses are awakened, as the subconscious desires are finally unearthed. Abby is finally awakened into realizing her true heart's desire and purpose.
I could not put this book down. Totally unexpected, riveting in its level of sincerity, this is a uniquely romantic, erotic, and self-awakening story readers are to surely enjoy as much as I did.