(Stark International Trilogy Book 2)
by J. Kenner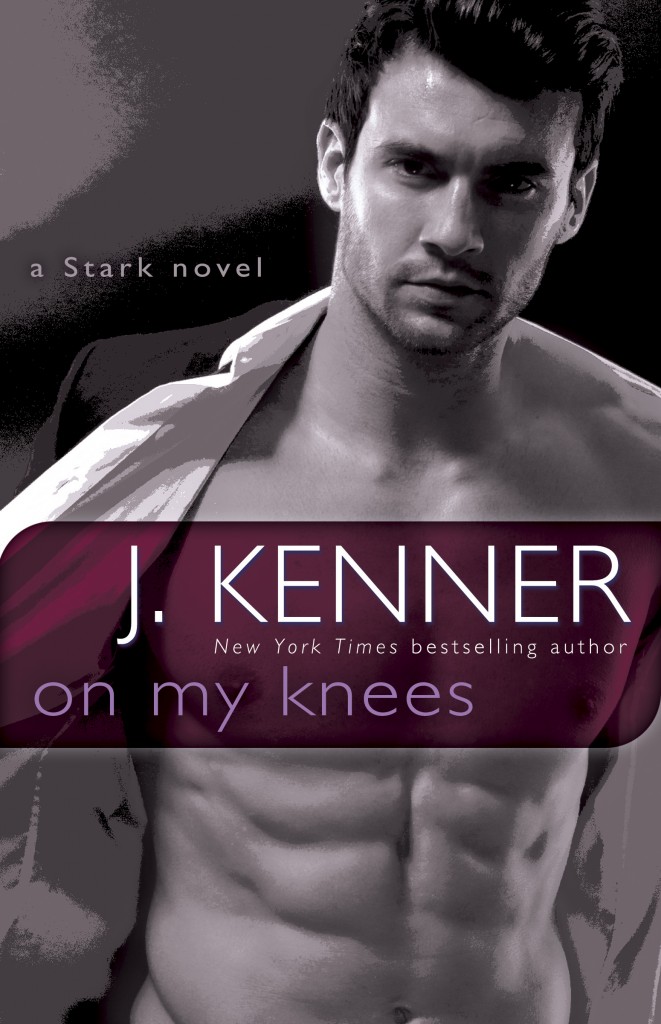 Jackson Steele and Sylvia Brooks continue to thrill in the second novel of a scintillating, emotionally charged new trilogy that returns to the world of J. Kenner's beloved Stark novels: Release Me, Claim Me, and Complete Me.
I never thought I'd lose control, but his desire took me right to the edge.
Powerful, ambitious, and devastatingly sexy, Jackson Steele was unlike any other man I'd ever known. He went after what he wanted with his whole mind, body, and soul—and I was the woman in his sights. One touch and I surrendered, one night together and I was undone.
Jackson and I had secrets, dark pieces of our pasts that threatened to swallow us both. We couldn't outrun our demons, or the people trying to tear us apart. But in our passion we found salvation, and in each other's arms we found release.
I was scared to trust Jackson fully, to finally let go. Yet no matter the dangers that lay ahead, I knew I was his—and now that we've laid claim, there's no more holding back.
On My Knees is intended for mature audiences.
Too many secrets... The past will not stay dead and buried so they must rise up to the fight for their lives.
This is how Sylvia and Jackson feel. They both have a load of baggage they reluctantly have to share with each other. Their love provides the strength and the glue to keep them both together while dealing with pressures no normal person can survive.
So much is happening here. Jackson fighting with Reed and getting arrested. Sylvia's past experiences with Reed coming back to haunt her. Jackson's link with Meghan and Ronnie. The movie that must not be made by Reed and the impact it will have on innocent lives. The relationship between Jackson and Damien. Finally, Sylvia's secret and her relationship with her father. WOW! Talk about drama and an emotional rollercoaster!
In Julie Kenner's unique style, be prepared to face this hurricane of emotional ups and downs. The lives of her characters are batted back and forth in this storm of betrayal and destruction, with occasional glimpses of the happiness that elusively is slightly out of reach for them.
This series is just as exciting and gripping as Stark and Nikki's was. I could not put this book down and am hoping the next installment will be available soon!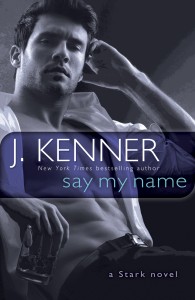 J. Kenner (aka Julie Kenner) is the New York Times, USA Today, Publishers Weekly, Wall Street Journal and International bestselling author of over seventy novels, novellas and short stories in a variety of genres.
Though known primarily for her award-winning and international bestselling erotic romances (including the Stark and Most Wanted series) that have reached as high as #2 on the New York Times bestseller list, JK has been writing full time for over a decade in a variety of genres including paranormal and contemporary romance, "chicklit" suspense, urban fantasy, Victorian-era thrillers (coming soon), and paranormal mommy lit.
Her foray into the latter, Carpe Demon: Adventures of a Demon-Hunting Soccer Mom by Julie Kenner, has been consistently in development in Hollywood since prior to publication. Most recently, it has been optioned by Warner Brothers Television for development as series on the CW Network with Alloy Entertainment producing.
JK has been praised by Publishers Weekly as an author with a "flair for dialogue and eccentric characterizations" and by RT Bookclub for having "cornered the market on sinfully attractive, dominant antiheroes and the women who swopn for him." A three time finalist for Romance Writers of America's prestigious RITA award, JK took home the first RITA trophy awarded in the category of erotic romance in 2014 for her novel, Claim Me (book 2 of her Stark Trilogy).
Her books have sold well over a million copies and are published in over over twenty countries.
In her previous career as an attorney, JK worked as a clerk on the Fifth Circuit Court of Appeals, and practiced primarily civil, entertainment and First Amendment litigation in Los Angeles and Irvine, California, as well as in Austin, Texas. She currently lives in Central Texas, with her husband, two daughters, and two rather spastic cats.