PURE PLEASURES
(Pleasure Series, Book 3)
by M.S. Parker

I knew I'd done the right thing by leaving him. He deserved someone who could give him everything he wanted, and that couldn't be me. I'd been broken far too long.
When twenty-two year-old Jenna Lang leaves the man she loves because she can't give him children, she believes she's making the right choice. As much as it breaks her heart, she wants him to move on and be happy. She tries to do the same, but she knows that, without Rylan, she'll never have her happy ending. Don't miss Pure Pleasures, the final installment in M.S. Parker's dark and emotional Pleasures series.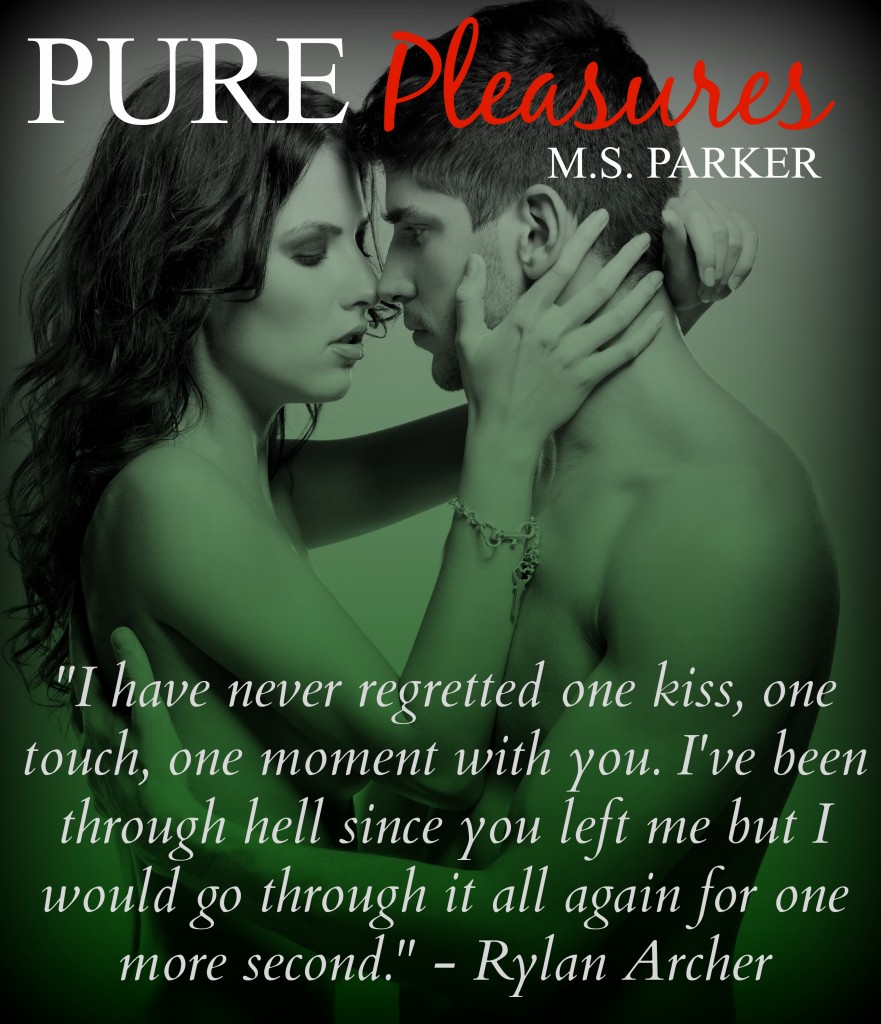 The conclusion of this series picks up the plot as Jenna leaves Rylan's home in the middle of the night. She has vowed to walk away in order to allow Rylan to move on and find his perfect mate.
It will break your heart to experience the emotional melt-down with Jenna. She has never loved before. Loving Rylan was both cathartic and safe in her eyes. He provided her with a security she had never experienced before. This period in her life is full of all the emotions that come with a broken heart. Double on top of that the nightmares that combine the memories of abuse she thought she left behind, combined with the withdrawal pangs of her need for Rylan.
As ever, she is not safe. A great evil is still lurking around the corner so to speak. You will be shocked and kept at the edge of your seat. Jenna has gotten herself a job with the FBI building cases against cyberspace pedophilia. Her decisions will come back to haunt her with no one to protect her.
*** PLEASURE SERIES ***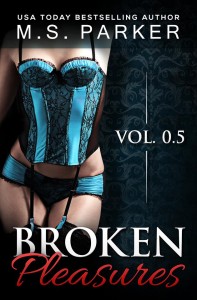 * BROKEN PLEASURES, BOOK .05 *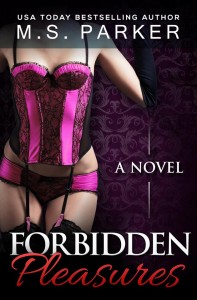 * FORBIDDEN PLEASURES, BOOK 1 *
* DARK PLEASURES, BOOK 2 *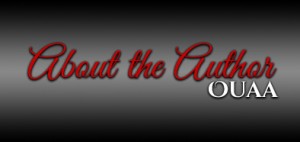 M.S. Parker is a USA Today Bestselling author and the author of the Erotic Romance series, Club Privè and Chasing Perfection.
Living in Southern California, she enjoys sitting by the pool with her laptop writing on her next spicy romance.
Growing up all she wanted to be was a dancer, actor or author. So far only the latter has come true but M. S. Parker hasn't retired her dancing shoes just yet. She is still waiting for the call for her to appear on Dancing With The Stars.
When M. S. isn't writing, she can usually be found reading- oops, scratch that! She is always writing.